Description
Brita PRO® iron filtration water softener systems deliver seamless integration of softening and removal of iron and manganese from your water.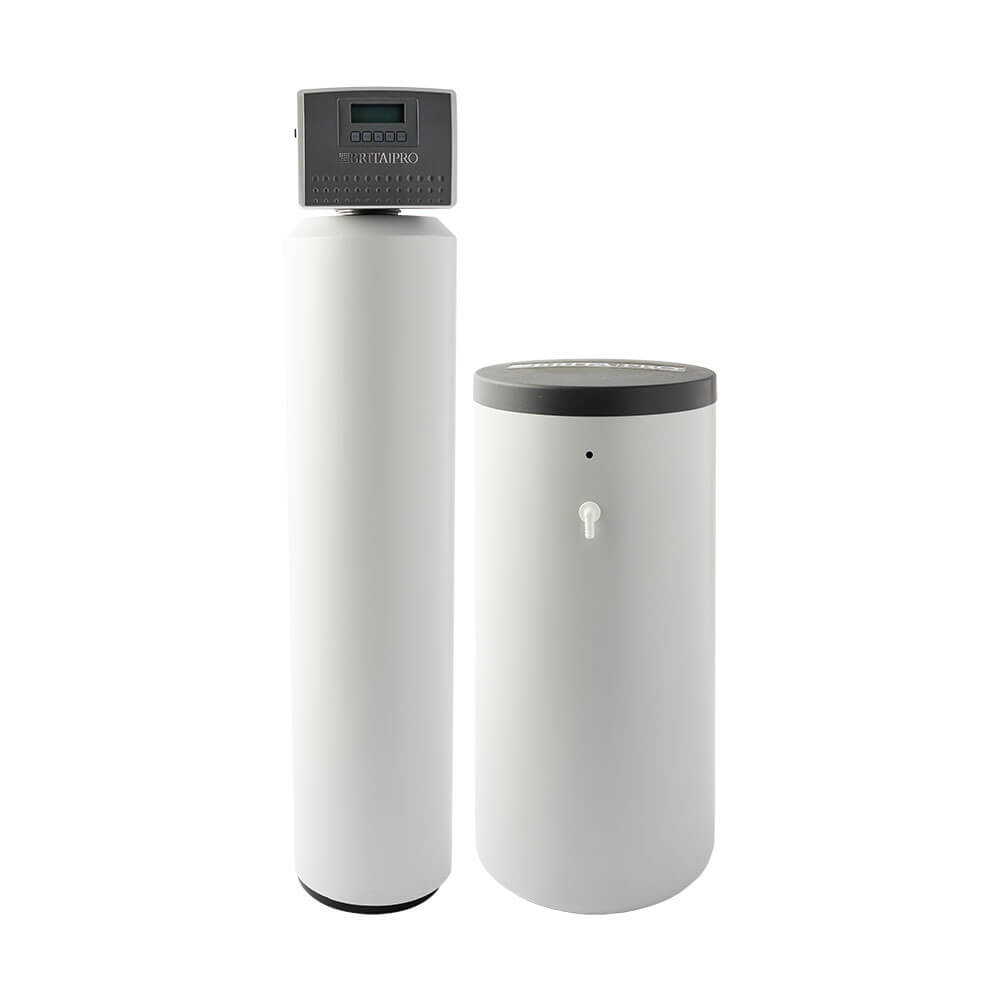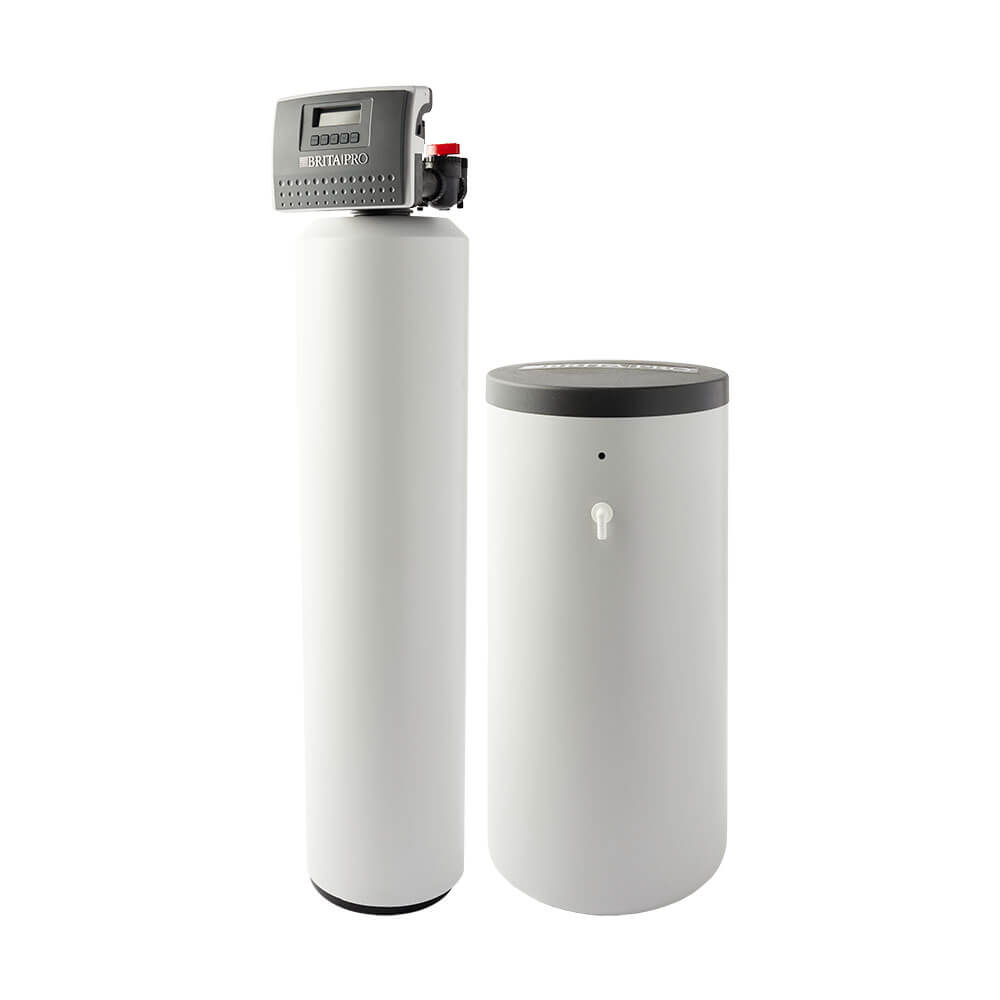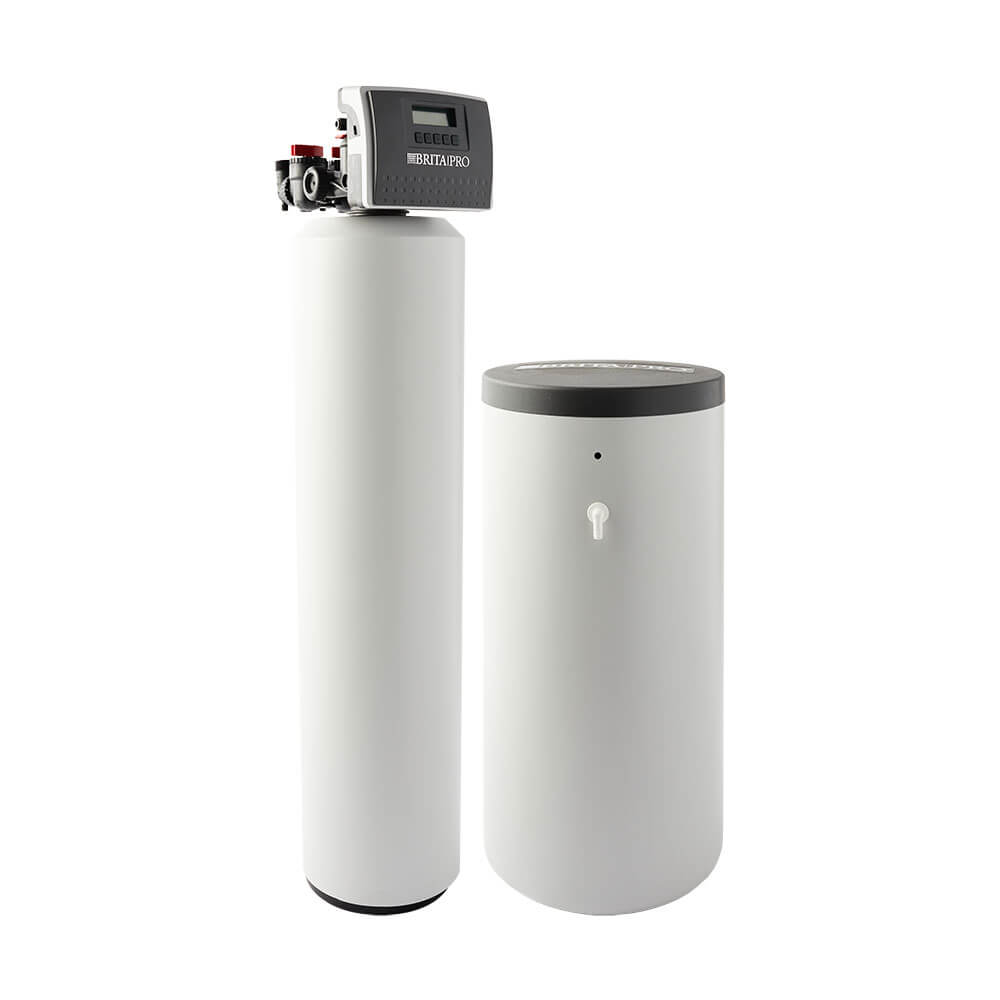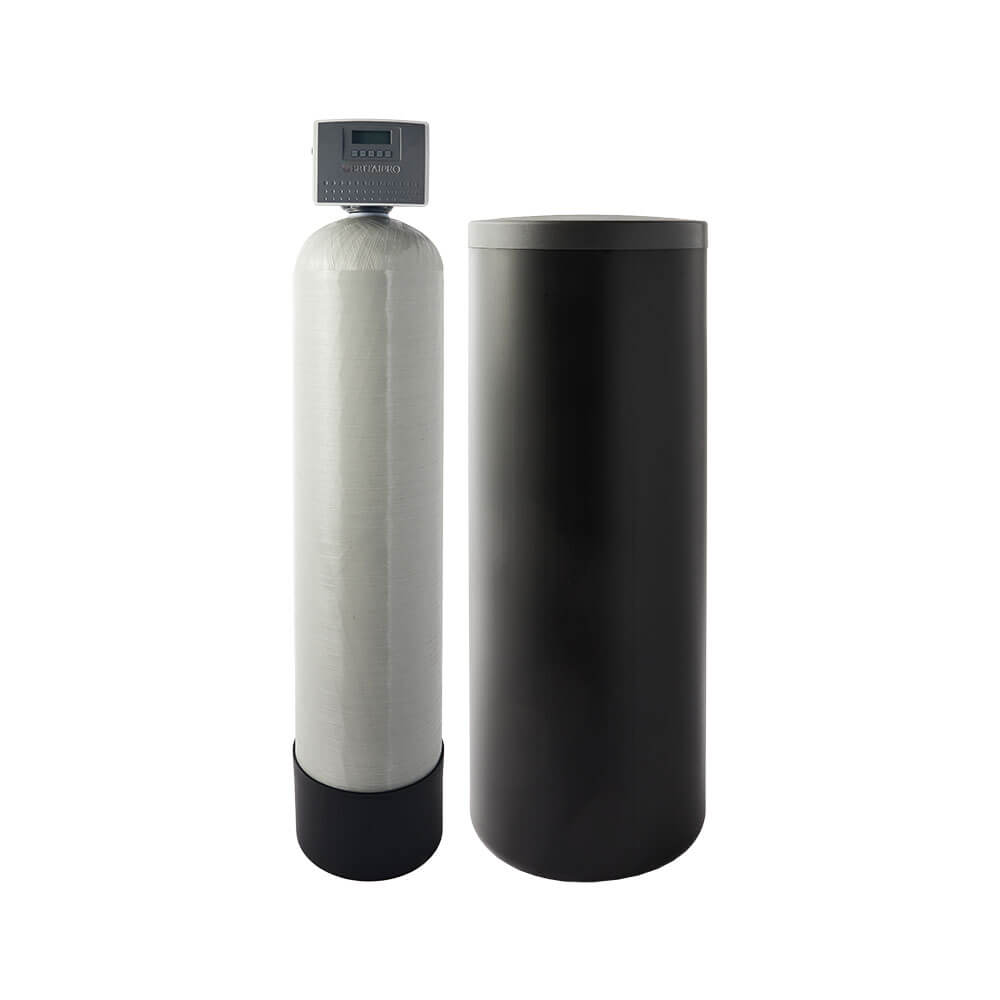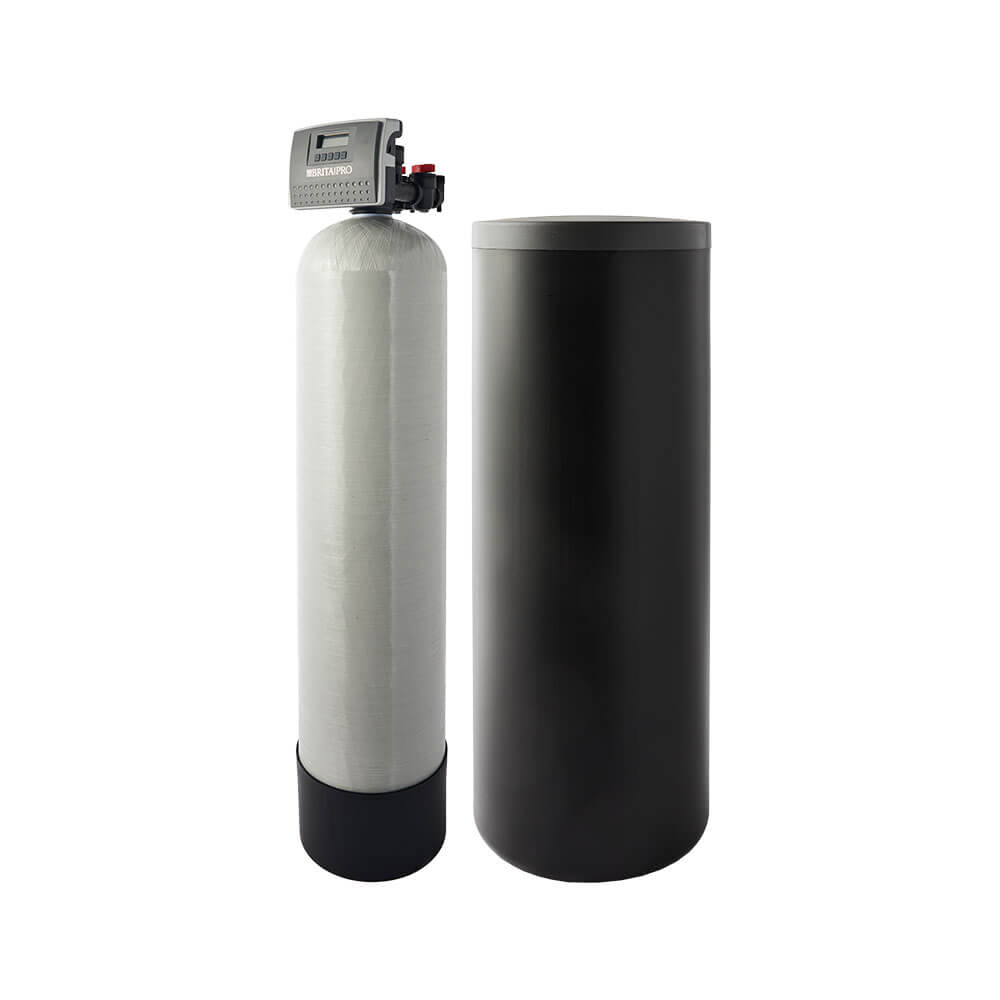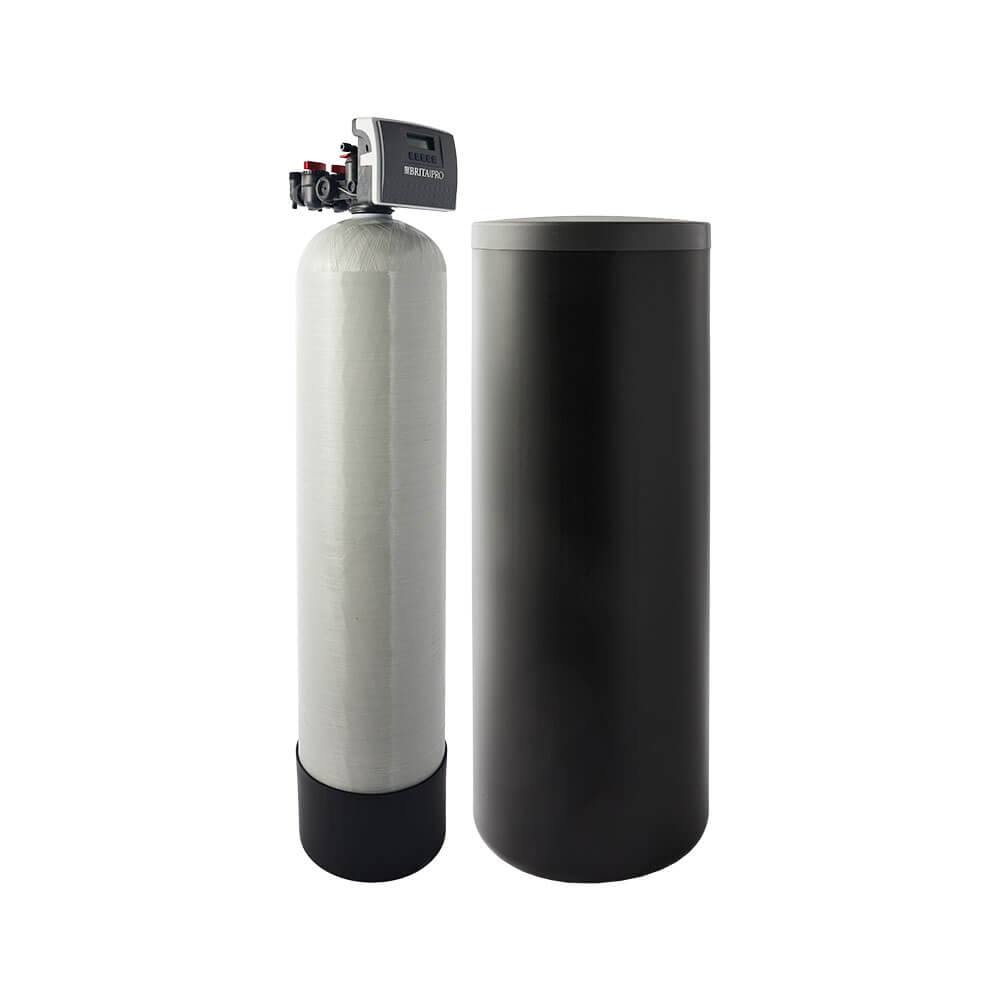 The Brita Pro Whole House Softener:
Softens water and removes unwanted iron and manganese
Hybrid regeneration for efficiency and improved water quality
Softens water and removes up to 10 ppm of ferrous or ferric iron
Metered regeneration for efficiency and improved water quality
Quick-connect fittings (includes straight and 90 degree elbow connectors)
Provides high-capacity flow for reliable access to high-quality water
Customized to your individual needs, including household size and plumbing
System-level certified by the International Association of Plumbing and Mechanical Officials (IAPMO) to the National Science Foundation (NSF)/American National Standard Institute (ANSI) 44 standard
All materials certified by NSF/ANSI 44 standard
Made in an IAPMO-certified manufacturing plant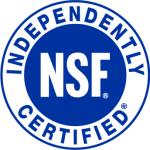 This control valve and pressure tank is
Tested and Certified by NSF International
against NSF/ANSI Standard 44 for material
and structural integrity requirements.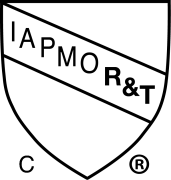 Whole-Home Water Softeners: An Investment in Your Family's Health and Well-Being.

A whole-home iron water softener solution from Brita PRO makes sure that your entire household water supply, including for showers and baths, dishes and clothes, is clean, pure and safe.
Putting Brita PRO quality, expertise and technology together with post-installation testing from an EPA-certified independent lab adds something very important: peace of mind.
When it comes to your family's health and well-being, that's something well worth the investment.