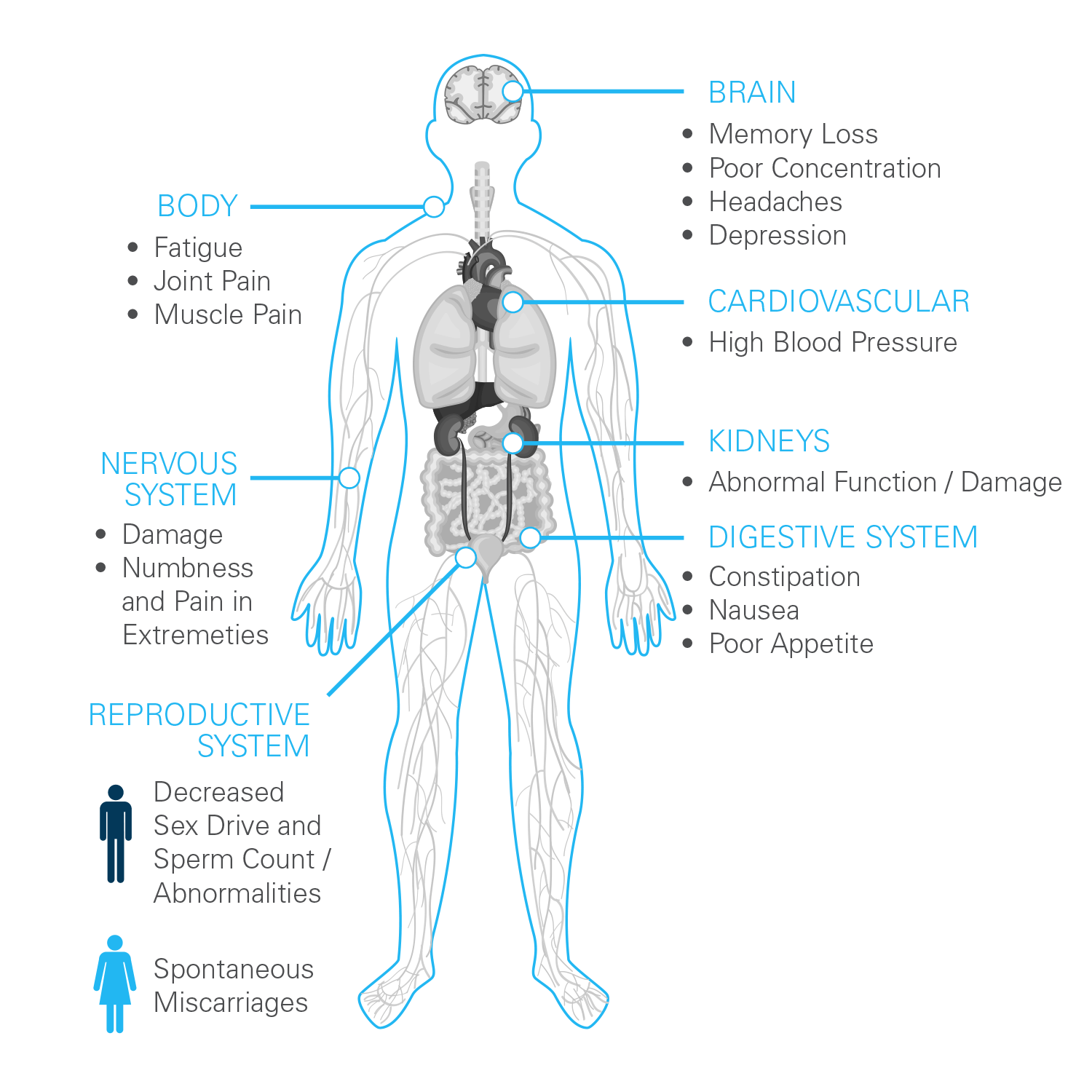 How Lead Affects Adults
Keep in mind that there is no safe level of lead for the human body and unlike other metals, it has no useful biological function.

Even low concentrations of lead in water can cause a significant increase in blood lead levels and any damage is irreversible.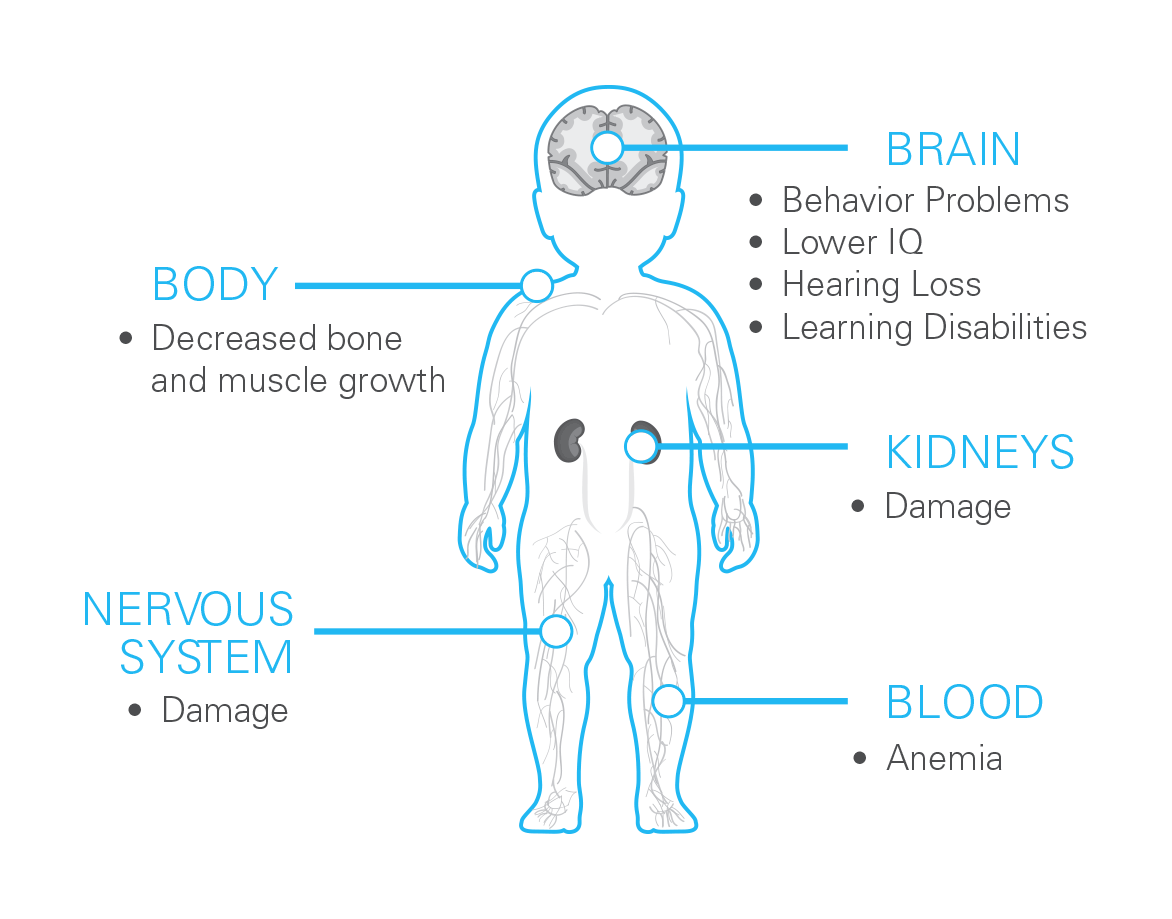 The Affects on Children
Lead is a potent neurotoxin which has significant effects on childhood health and development.

According to the Centers for Disease Control and Prevention, lead exposure can affect nearly every system in a child's body, inhibiting the development of both physical and mental abilities.